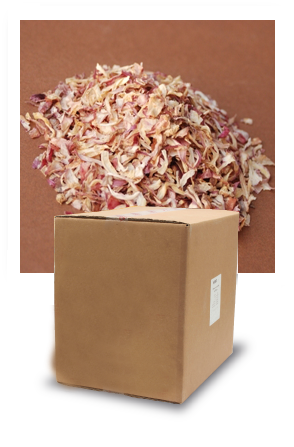 RED ONION FLAKES
Presentation
Paper bags with 25 kg inner polyethylene bag.
Description
Mature, Malwan and Maharashtrian fresh red onions are washed, trimmed, cut and dehydrated by them passing Hot Air Closed Continuous System.
Storage
Store in a cool, dry place at room temperature, away from outdoor conditions and direct sunlight.
Shelf life
12 months
Characteristics
Mesh Size: Onion Flakes/Kibbled 3-15 mm
Moisture Content: 6-8%
---